Featured Services
Download the forms you need to file an appeal.
District government employees may initiate an appeal to certain personnel actions through the OEA.
OEA seeks to resolve appropriate cases through mediation and conciliation rather than litigation.
Employee Appeals Process
Employee Initiates Appeal
OEA Serves Petition to Agency
Agency Files Response
Option for Mediation and Conciliation
Appeal Settled, Dismissed, OR
Administrative Judge Assigned
Pre-hearing Conference Held
Hearing Held
Administrative Judge Issues Initial Decision
Option to Appeal
Latest
OEA is operating under a modified telework schedule during the COVID-19 public health emergency.
Due to the Coronavirus COVID-19 Outbreak and the precautionary measures instituted by the District...
Office of Employee Appeals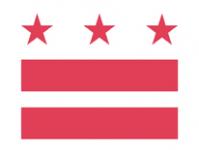 Connect With Us
955 L'Enfant Plaza, SW, Suite 2500, Washington, DC 20024
Phone: (202) 727-0004
Fax: (202) 727-5631
TTY: 711
Agency Performance